"Dassaï Joël Robuchon" Grand Opening!!
Updated:2018.06.26
On June 19, 2018, "Dassaï Joël Robuchon" was born in Paris, near Les Champs-Élysées.
This is the place to deliver new culture of sake and Dassai, based on team of the legendary French chef Mr. Joël Robuchon and Dassai.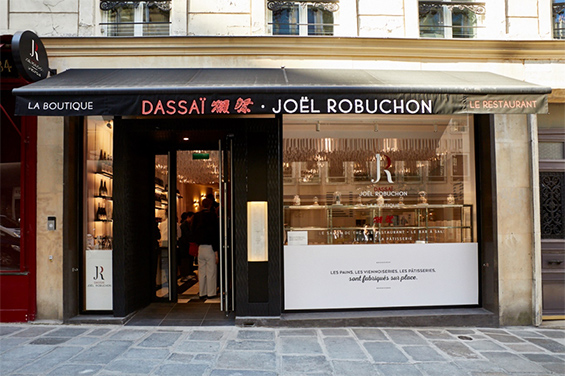 Please click here for more details of the store, bar, cafe, and restaurant.
On the same day, we hold a reception party with around 130 guests, including Dassai fans in Paris, in Japan.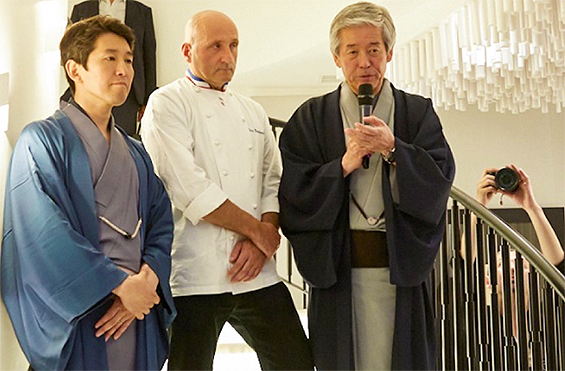 ※Welcom speech of Executive chef Eric Bouchenoire and Dassai Chairman Sakurai
A lot of bottles, including Sparkling and « Dassai Beyond » were opened at the reception. We felt high expectations of guests towards Dassai.
We are happy to here that many guests enjoyed and commented that Dassai is delicious ; « This is different from sake I tried before ! », « It is my first time to drink Dassai, and i love its fruity and elegant aroma ! »
On the previous day, press luch for journalists were held. Mr. Robuchon, Dassai Chairman Sakurai, and President Sakurai gave speeches, and participants enjoyed quisine of both Japan and French paired with Dassai.
There may be some articles in newspaper and journals in the near future.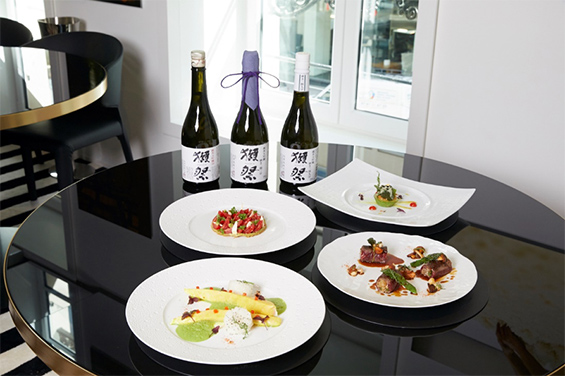 We understand that Sake is not popular yet in France or other countries. Some restaurants and hotels serve damaged sake which has been stored in worng conditions, and people cannot enjoy there the true taste of sake as it is.
At Dassaï Joël Robuchon, we would like people to discover the fresh sake in really good condition, and it will be our pleasure if we can introduce new culture of food and drinnk.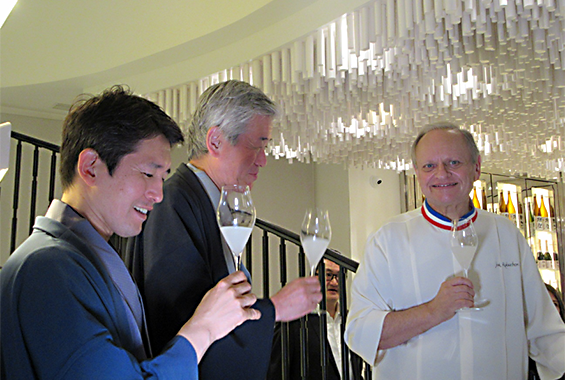 We can eventually announce that the boutique and restaurant are open now!! It is our honor to introduce here, while we know that this is just a start. If you come to Paris, we welcome your visit and would appreciate it if you could see the challenge of Dassai.