First edition of Dassai Party in Paris!
Updated:2019.11.30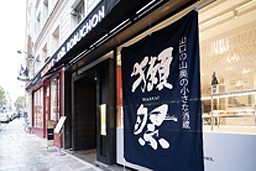 125 fans came to Dassai Joël Robuchon in Paris, for the first edition of the Dassai Party held on the 23th of October.
"Dassai Party" is an event designed to thank every Dassai fans; this time by serving four types of Dassai sake with Joël Robuchon's cuisine. Of course, we welcomed novices in sake as well, so they could experience the wonderful pairing of Dassai sake with French cuisine.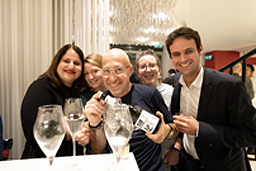 Within the amuses-bouche prepared by Dassai Joël Robuchon's chef Fabien, the most popular for pairing was the miso marinated foie gras. Another popular dish, especially good with Dassai, was the fresh oysters from Brittany, served by Marcel (MOF, i.e. France Best Craftsman), also world oyster opening champion.
Finally, our chef pâtissier Nakamura served exquisite macarons and chocolate using Dassai sake: a huge success. These are usually available at the restaurant boutique!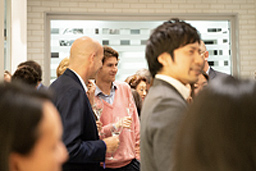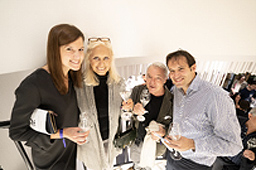 We will do our best to hold a second edition of the Dassai Party in Paris, even better than the first one, where you could enjoy Dassai sake to your heart's content. Thank you and hoping to see you next year!