Dassai Party Shanghai successfully held!
Updated:2019.12.14
As an appreciation to Dassai fans in China, Asahishuzo had decided to hold the very first Dassai Party in Shanghai on November 16.
When tickets to Dassai Party Shanghai went online in early September, 200 tickets were sold out within 2 hours, with which we felt the energy from Shanghai.
200 guests began to arrive Peace Hotel's ball room and were served with Dassai 23 while enjoying the night view of the bund.
The 4th generation of Asahishuzo Sakurai Kazuhiro greeted the guests and after a brief brand introduction, dinner officially started with a Kanpai of Dassai Beyond. Three different Junmai Daiginjyo (23/30/45) were also served throughout the evening allowing guests to pair with different dishes or simply enjoy!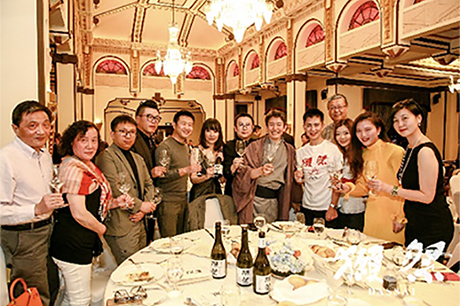 For this special occasion, we prepared Dassai 23 Nama (unpasteurized) which was freshly made only a week before the event took place. Our guests, delighted by this surprise, soon surrounded the stage, eager to taste this unique product only available at the brewery. It was impressing to have guests enjoying with comments such as "amazingly fresh!", "sensational taste!", "unforgettable experience!".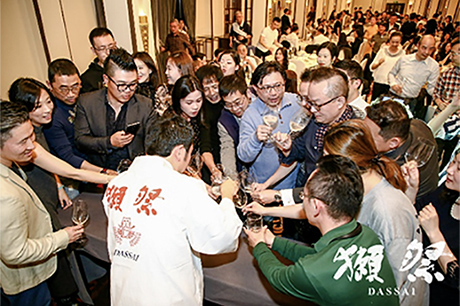 Asahishuzo wishes to thank our guests who attended Shanghai Dassai Party. We will continue working our best to bring Dassai to more overseas markets and look forward to meeting Dassai fans all over the world in the near future!