vision and mission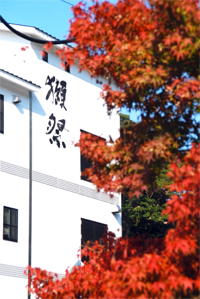 At DASSAI, we brew sake for sipping and enjoying. We do not brew sake for drinking or for the sole purpose of sales.
Asahi Shuzo aims to create the highest quality sake for our customers to enjoy. Our sake isn't intended for mass production.
Our goal at DASSAI, is to provide our customers with the highest quality sake as a means to enhance and celebrate life. At same time, we would never think to create a small amount of sake with intensions to appear rare or create greater consumer demand.
These days, sake breweries and distributors tend to focus excessively on quick sale strategies and / or overwhelming advertising campaigns that in turn lose focus of the customer's authentic needs and values; "to drink delicious sake".
We considering ourselves to be a quality conscious sake brewery and we hope to share our values and product with people around the world. So they too, will be able to discover and have the unique opportunity to enjoy delicious sake. Therefore, we aim to keep strong partnerships with our best partners to introduce this sake to the world.