DASSAI Beyond the Beyond 2022
23 bottles of DASSAI Beyond the Beyond will be released, made from Grand Prix winning Yamada-Nishiki rice of the contest in 2021, grown by Mr. Takada in Okayama prefecture.
Breaking Free of Traditional Thinking to Challenge the World.
At the Asahi Shuzo brewery, we strive to think outside the box, to question conventional practices and knowledge. This is how we evolve and move forward.
The Yamada-Nishiki project was launched in the hope it would encourage much the same thinking about rice — motivating farmers across Japan to produce a superior sake rice that we would use to craft Beyond the Beyond, a sake that would become our finest ever.
In 2021, the competition's third year, we introduced a new criterion requiring a small shinpaku (the opaque core of starch at the center of the rice grain) at the center of the grain. This is contrary to conventional thinking that larger shinpaku are more suitable for sake rice. But it was this requirement that enabled a superhigh polishing rate that allowed us to brew a sake with exceptional clarity and a smooth, crisp taste and gorgeous aroma that we believe make Beyond the Beyond 2022 the preeminent sake in the world today.
We also challenged ourselves by using cutting-edge freezing technology, creating bottles made of titanium, and a cap finished with urushi — Japanese lacquer — crafted by one of the top urushi artists in the country.
It is with tremendous pride that we now share with the world the taste that only we can achieve — and that only sake can provide — as we envision a future that goes beyond the beyond.
In order to deliver the Beyond the Beyond at its best and fresh, we asked the latest technology of advanced freezing technology, and contained in a titanium bottle that can withstand frozen storage. A renowned Japanese Urushi Craftsman pours his soul into a bottle cap. This bottle is full of creation and challenges.
Sotheby's Auctions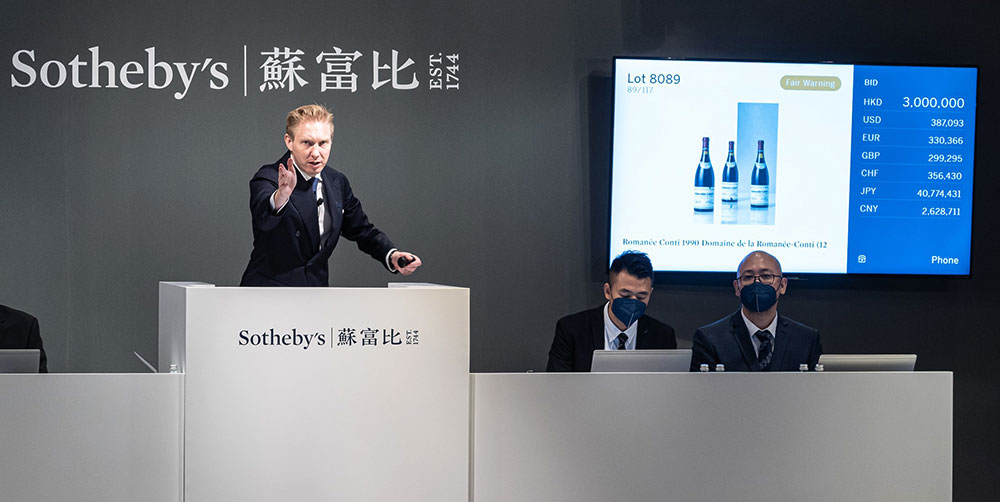 With 9 auction houses around the world including Hong Kong, New York and London, Sotheby's is the oldest auction house in the world. Its dates back to 1744 when Samuel Baker, a London book dealer, held an auction of antique books for interested buyers and sellers. In addition to Impressionism/Modern Art, Contemporary Art, Chinese Art, Japanese Art, Jewelry and Watch, Sotheby's also constantly organize auctions for fine wine.
The Home of Grand Prix-Winning Rice
In 2021, the third year of the Yamada-Nishiki Project, the Grand Prix prize went to Takada Farm in Okayama Prefecture. Asahi Shuzo purchased 60 bales (3,600 kg) of the Grand Prix-winning rice for ¥30 million, or approximately US$222,000*— about 20 times the standard price.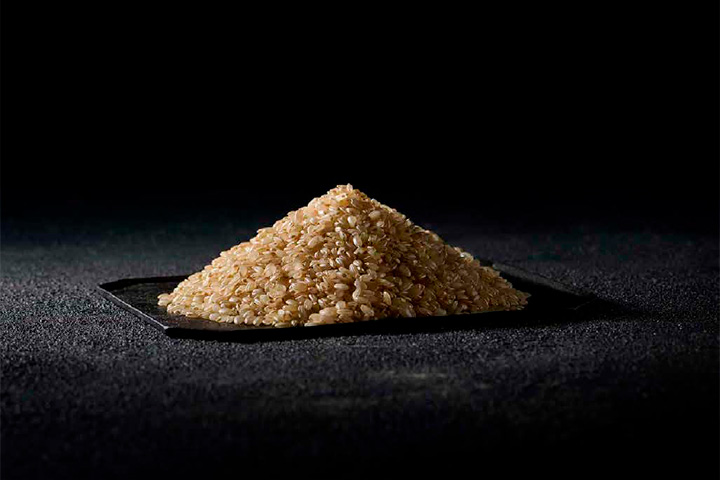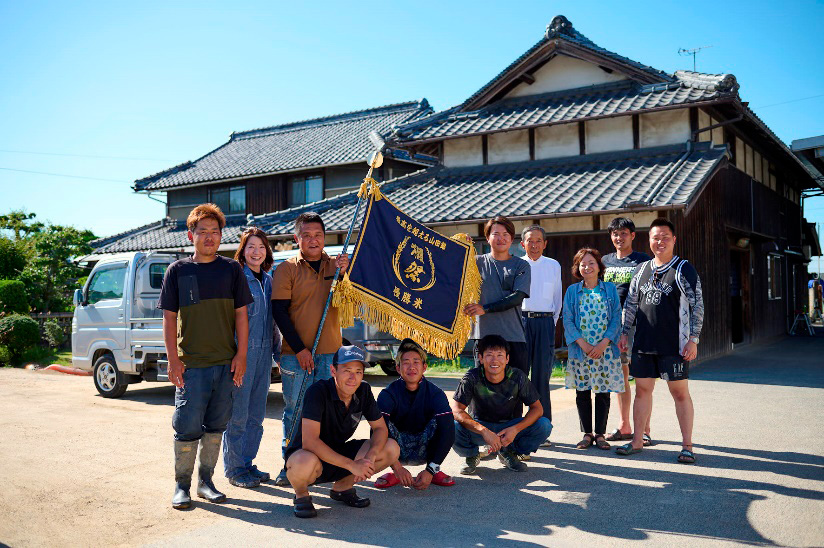 About Takada Farm
The Koujo District in southwestern Okayama City is a place where fields of crops and scattered houses cover the plain. It is there, in Okayama Prefecture, that Takada Farm — the Grand Prix winner of Yamada-Nishiki Project 2021 — runs an agricultural business whose crops include the rice that would be used to craft Beyond the Beyond 2022.
"When I started in agriculture 28 years ago, my family was already growing Yamada-Nishiki," said Masato Takada, the farm's manager, as he described the journey that led to winning the Grand Prix. "The production volume at that time was not much. We started delivering our Yamada-Nishiki to Asahi Shuzo about 10 years ago after my father met Chairman Hiroshi Sakurai. At first, we were anxious because Dassai was well-known inside and outside Japan. I knew Asahi Shuzo would evaluate our rice very carefully. I remember telling my sons that we must not fail to meet their expectations."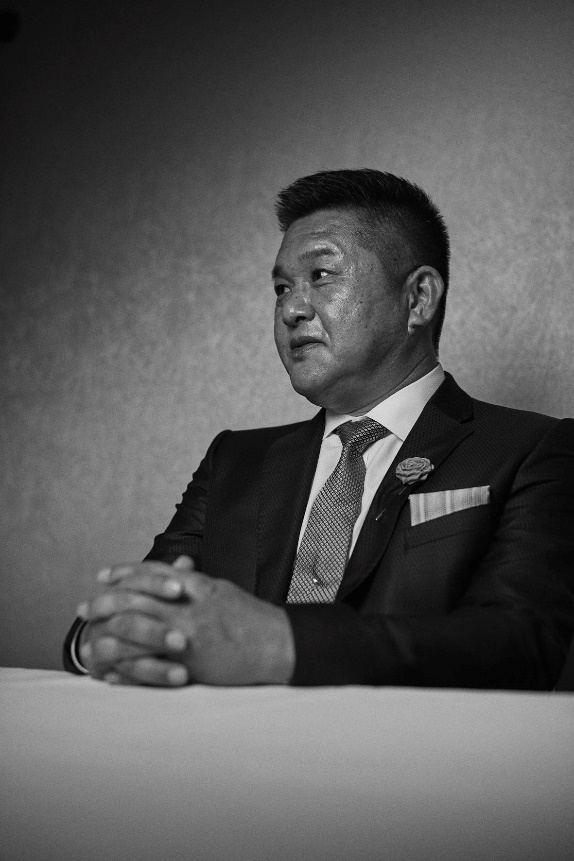 For Takada, the Yamada-Nishiki Project was a motivational challenge. "I felt this project would inspire the hopes and dreams of Japanese farmers for the future of agriculture, and this thought made me even more determined," he said. "We didn't enter the first contest in 2019 because I was not satisfied with the shinpaku of our rice. I participated in the second contest in 2020. But after seeing the rice produced by the Grand Prix winner Masaharu Kitajima of Fukuoka Prefecture, I knew I had no chance of winning."
The turning point came when Asahi Shuzo revised its screening criteria for the third year. "I thought I could produce rice that had a smaller shinpaku in the center of the grain," Takada said. "I set aside one hectare (2.47 acres) exclusively for rice. The key is to give a smaller amount of fertilizer at an early stage of rice growing and top-dressing when the rice begins to tassel, as well as paying attention to water management." Takada smiles when he recalls the contest. "As the media covered our winning, other farmers in neighboring areas also became motivated," he said. "We all improve by learning from one another, but we are also rivals. I will not let them beat me. I'm aiming to win the Grand Prix prize for the second consecutive year."