Dassai Beyond the Beyond
In order to make "Dassai that is beyond the finest," we wished to ask farmers to produce "Yamada-Nishiki sake rice that is beyond the finest." It was with this objective that in 2019, we initiated a contest entitled "Beyond the Best Yamada-Nishiki Project," to which we invited the participation of farmers who grow Yamada-Nishiki rice.
Using the winning sake rice, we went to work to "go beyond our finest Dassai."
To craft this sake, we adopt the brewing method for Dassai Beyond but take it even further.
For this batch, we decided to only make 23 bottles available to the world. Within these 23 bottles, 6 of them will be part of this auction.
Sotheby's Auctions
With 9 auction houses around the world including Hong Kong, New York and London, Sotheby's is the oldest auction house in the world. Its dates back to 1744 when Samuel Baker, a London book dealer, held an auction of antique books for interested buyers and sellers. In addition to Impressionism/Modern Art, Contemporary Art, Chinese Art, Japanese Art, Jewelry and Watch, Sotheby's also constantly organize auctions for fine wine.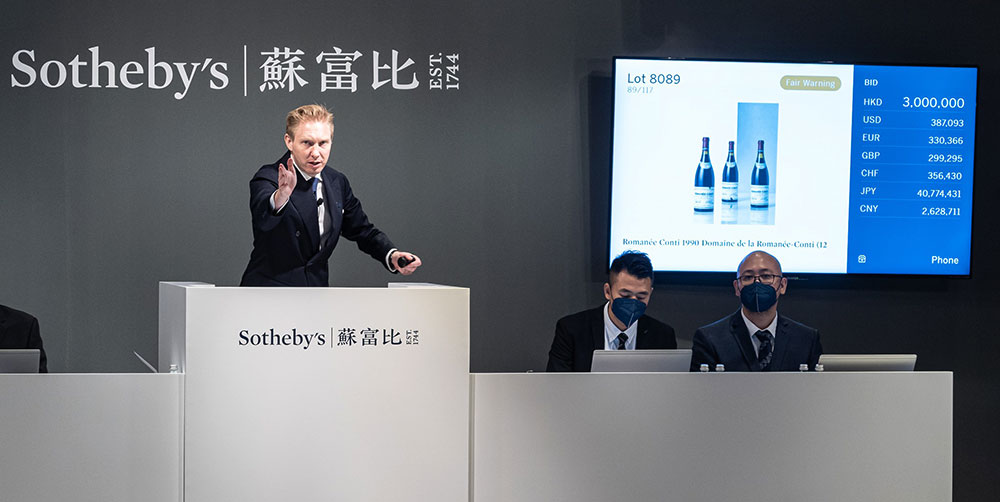 The Yamada-Nishiki Project
We call on farmers of Yamada-Nishiki sake rice from across Japan to undertake the challenge of producing rice of this variety that is above and beyond any that have ever been grown before. We conduct various screenings including machine analysis, DNA testing, and visual inspections by professionals to select the winning sake rice, which we purchase at approximately 25 times the market value. For our 2019 contest, we received entries from 165 farmers from around the country: it was the rice cultivated by Mr Yoshinobu Sakauchi from Tochigi prefecture which was awarded as the contest winning rice.