[Dassai's Initiative] Even the Plum Fruit is Delicious
Even the "Ume (Plum)" of Dassai Umeshu is Delicious. Introducing Our Collaboration with the Culinary School
By: Chihara, Public Relations
"Dassai Umeshu"(plum wine) has been released by Asahi Shuzo brewery since 2019. Kishu Nanko-Ume, the highest quality of plum is fermented in "Dassai Junmai Daiginjo 23". Then, what is left over here is the "Ume" which was soaked in umeshu.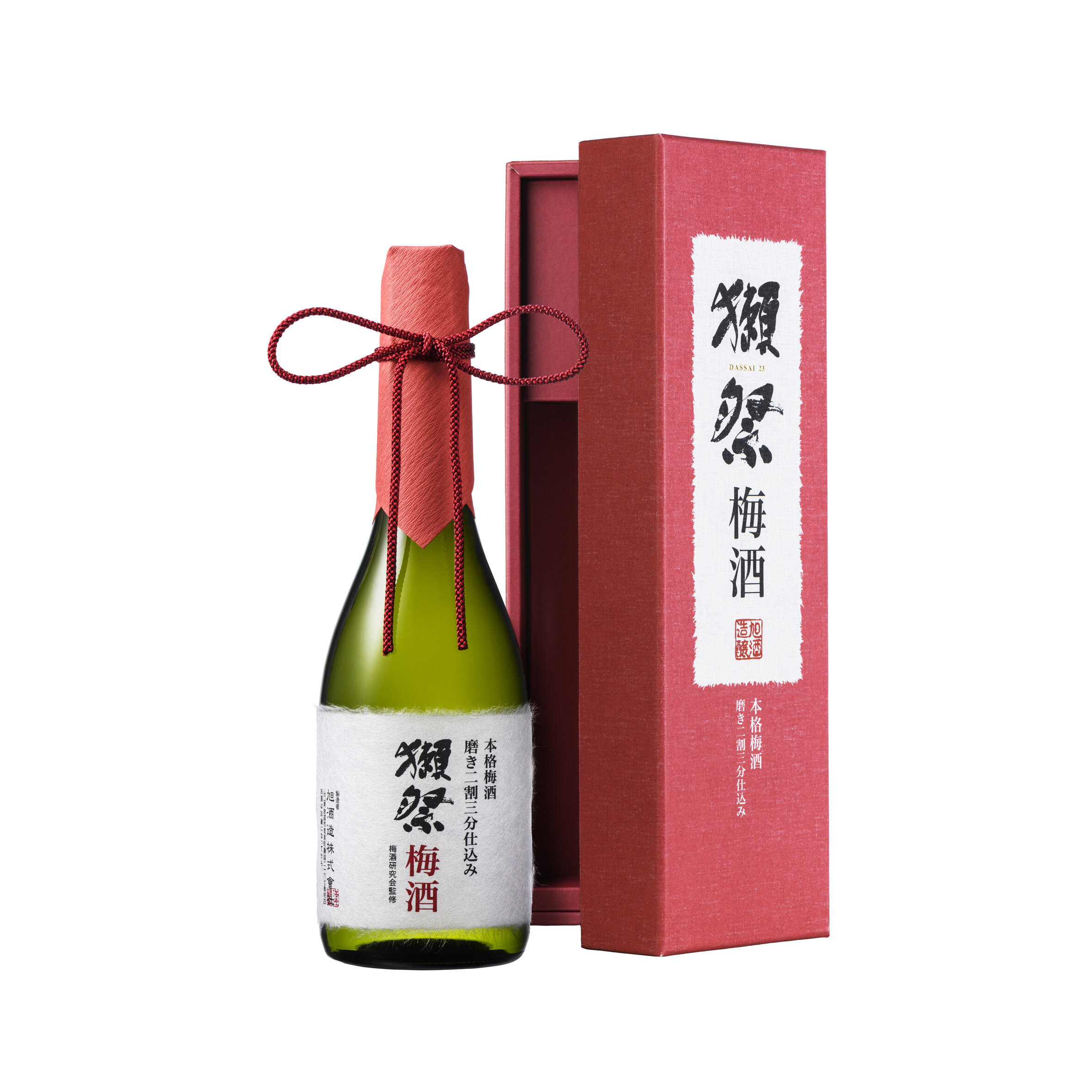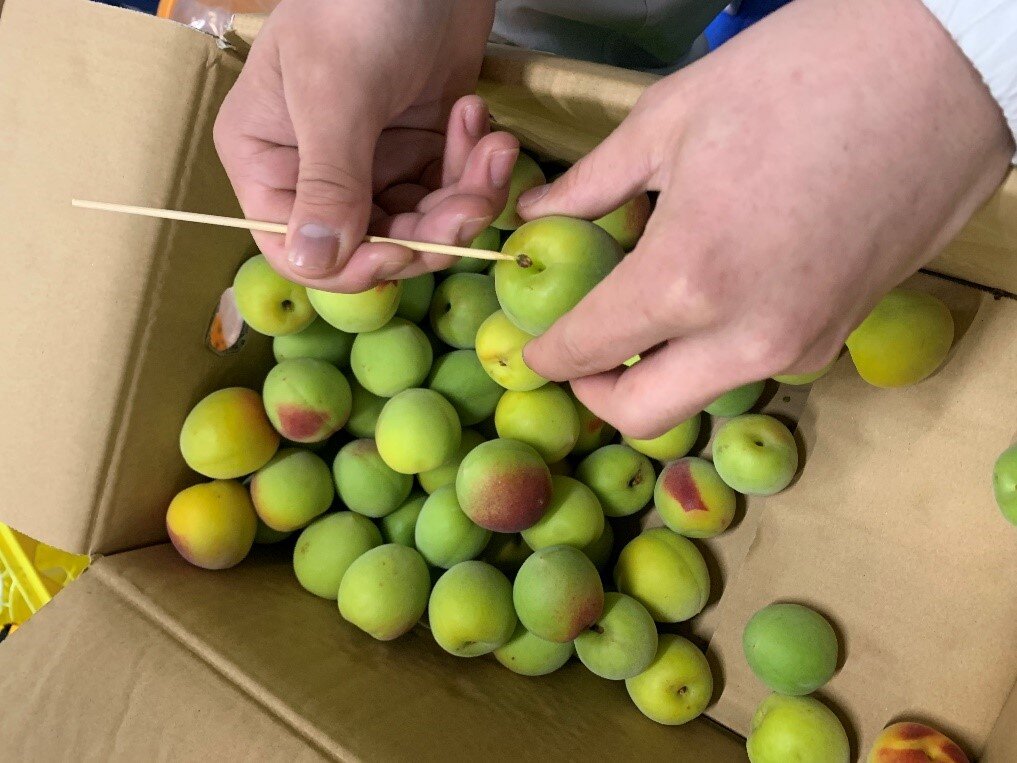 It is waste to have lots of edible Ume, yet there is limit how much we can process in-house. In hopes of reusing these into valuable products, we spoke with Osaka School of Culinary Arts, and came up with a corporate project involving with 16 students from the confectionery and bakery department to design "bread using plums which was soaked in Dassai Umeshu". First, we asked the students to taste the plums which had been soaked in umeshu. From my impression, for students who just turned 20 years old and rarely drink alcohol (It seems there is also a factor that they can't have a drinking party due to Covid-19) , the flavor of plums soaked in alcohol is unfamiliar and difficult to eat. Besides, there was difference in the size of each fruit, and the existence of hard fruits and soft ones also led to inconsistency of quality, which made them difficult to handle.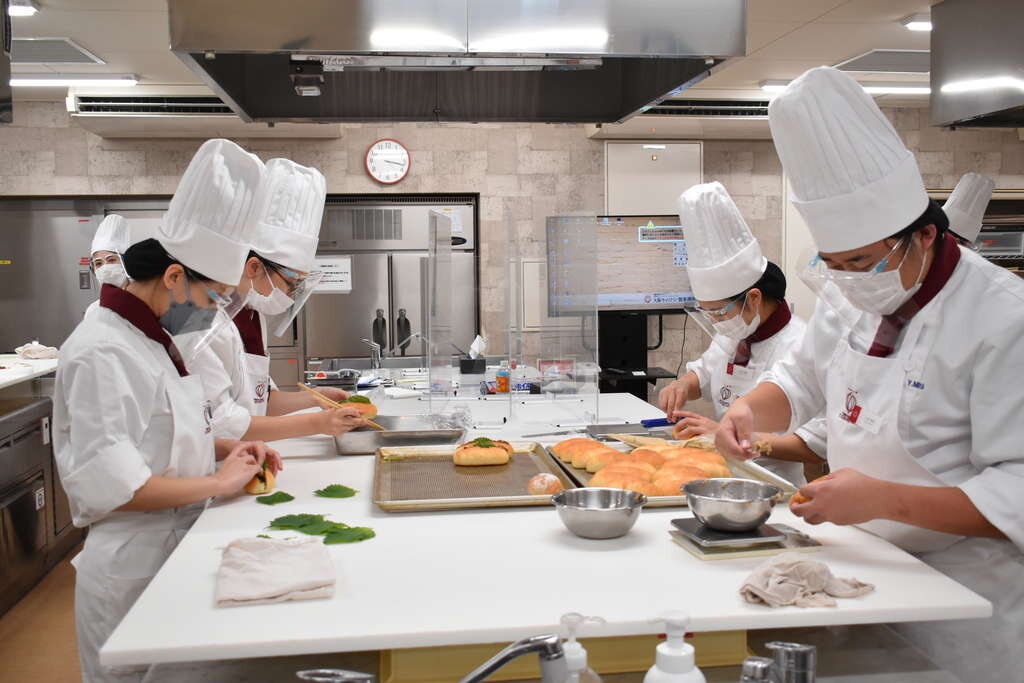 At the end of August, a savory bread and a sweet bread were selected respectively after a presentation in front of Asahi Shuzo president, Kazuhiro Sakurai. All of them were masterpieces which can be lined up in stores just the way they are. Among these, the "plum jam cream bun" and "mochi snack bread with plum mayo" emerged as the chosen ones.
Not only was the plum flavor that students disliked in the beginning utilized to its full potential, the appearance and texture were also sensational. The taste seemed to go well with alcohol as well. The final result was unanimous. These 2 types of best-awarded bread will be on sale for a limited time at Chef Oshita's popular shop, Boulangerie bienvenue (Mikage, Kobe)! In fact, another presentation was held in July, and we tasted the samples.
While some teams made drastic changes and came up with completely different proposals, others paid attention to ease of consumption and size, and improved these points to perfection.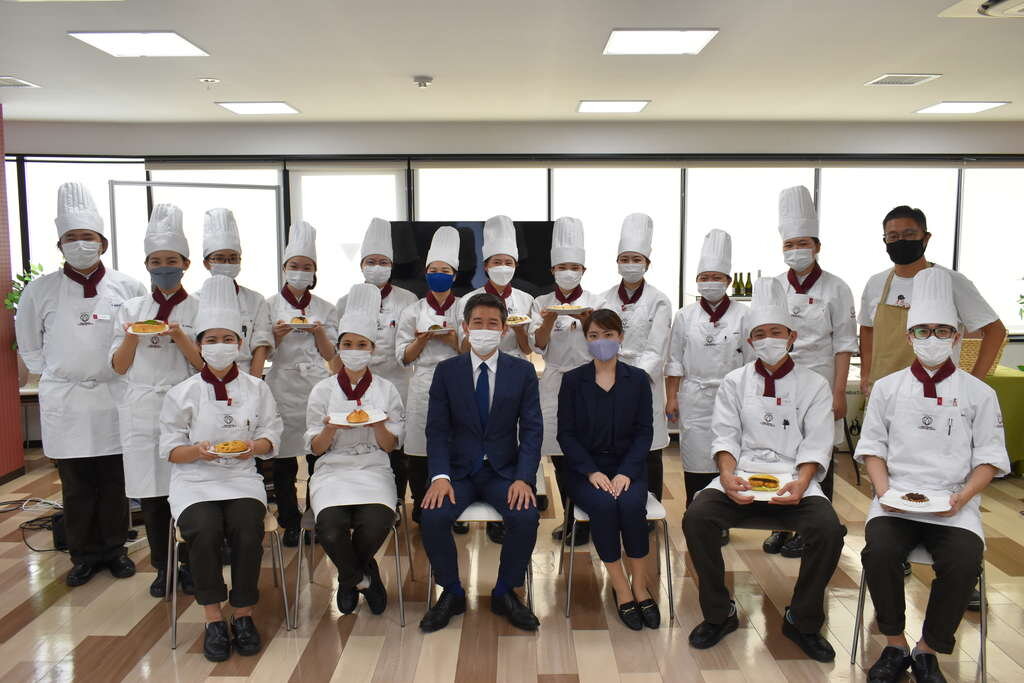 We were glad to know that the students took  long time to ponder over this effort. It means a lot to us if this corporate project became a good experience in cooking and product planning. In addition, we hope that this will be an opportunity for those students studying bread making, confectionery, and cooking to become more familiar with sake.