Kusugi Bridge, a Symbol of Reconstruction after the West Japan Torrential Rains, was Completed
Kusugi Bridge has finally been completed.
Due to the heavy rains in western Japan on 7th July 2018, Kusugi Bridge which connects Dassai's brewery and Dassai Main Kura Store has collapsed.
We made do with a temporary bridge for a long time, but in July 2022, just four years after the disaster, Kusugi Bridge was reborn with a design by architect Kengo Kuma.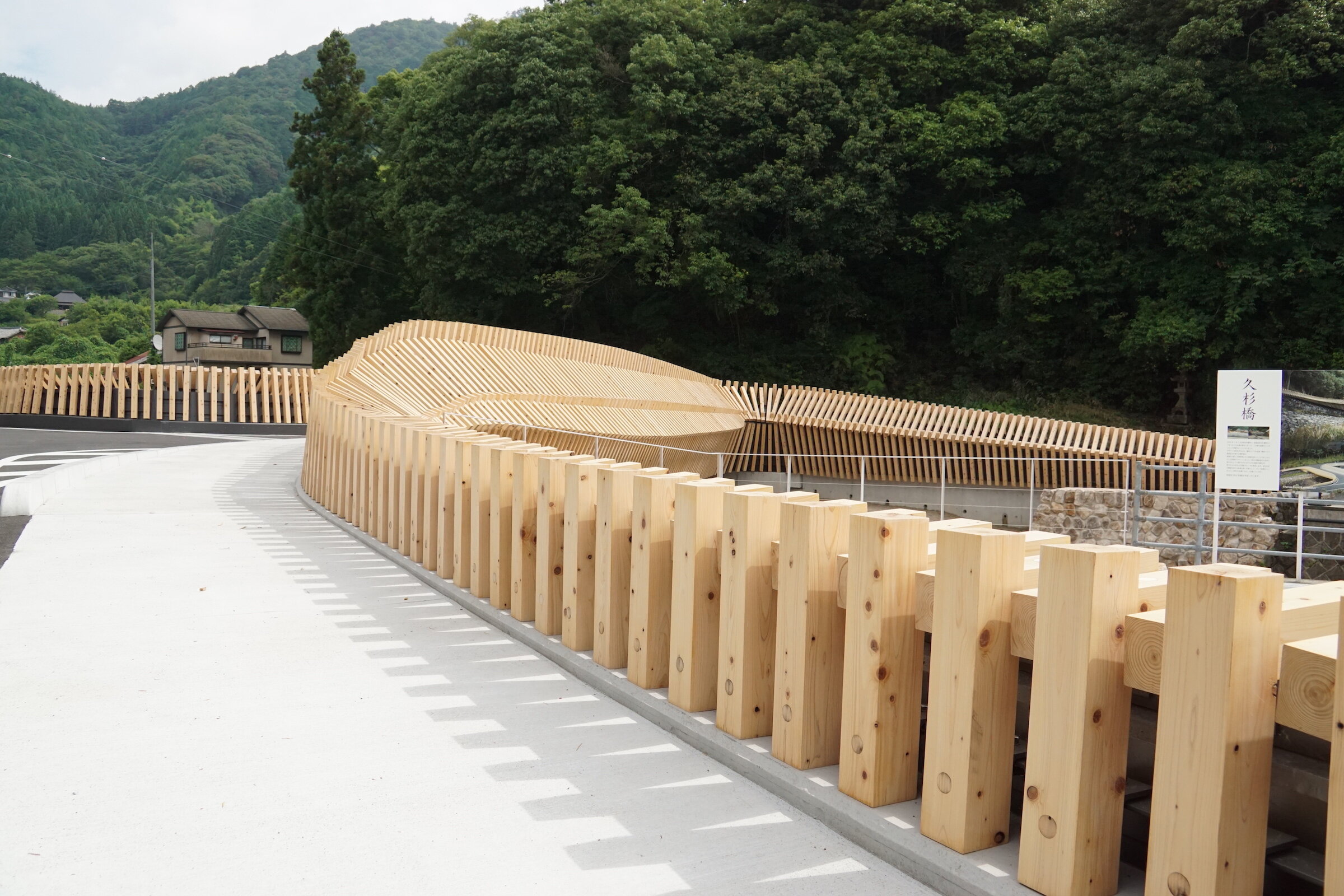 Hinoki cypress from Yamaguchi is used for the balustrade that decorates the bridge.
The former bridge was destroyed by a tree that flowed into it due to a landslide, therefore we were particular about using wood, which is the closest thing to mankind in architecture.
Given its novel appearance, it is a beautiful bridge that mysteriously blends into the scenery of the Osogoe countryside.
Kusugi Bridge displays various expressions depending on one's point of view.
Even though it is located deep in the mountains, do come and visit it.
With the support of the locals and cooperation from the prefecture and city, this project did not only rebuild what was broken, but also succeeded in creating something more beautiful and valuable.
I would like to take this opportunity to express my thanks to all parties involved.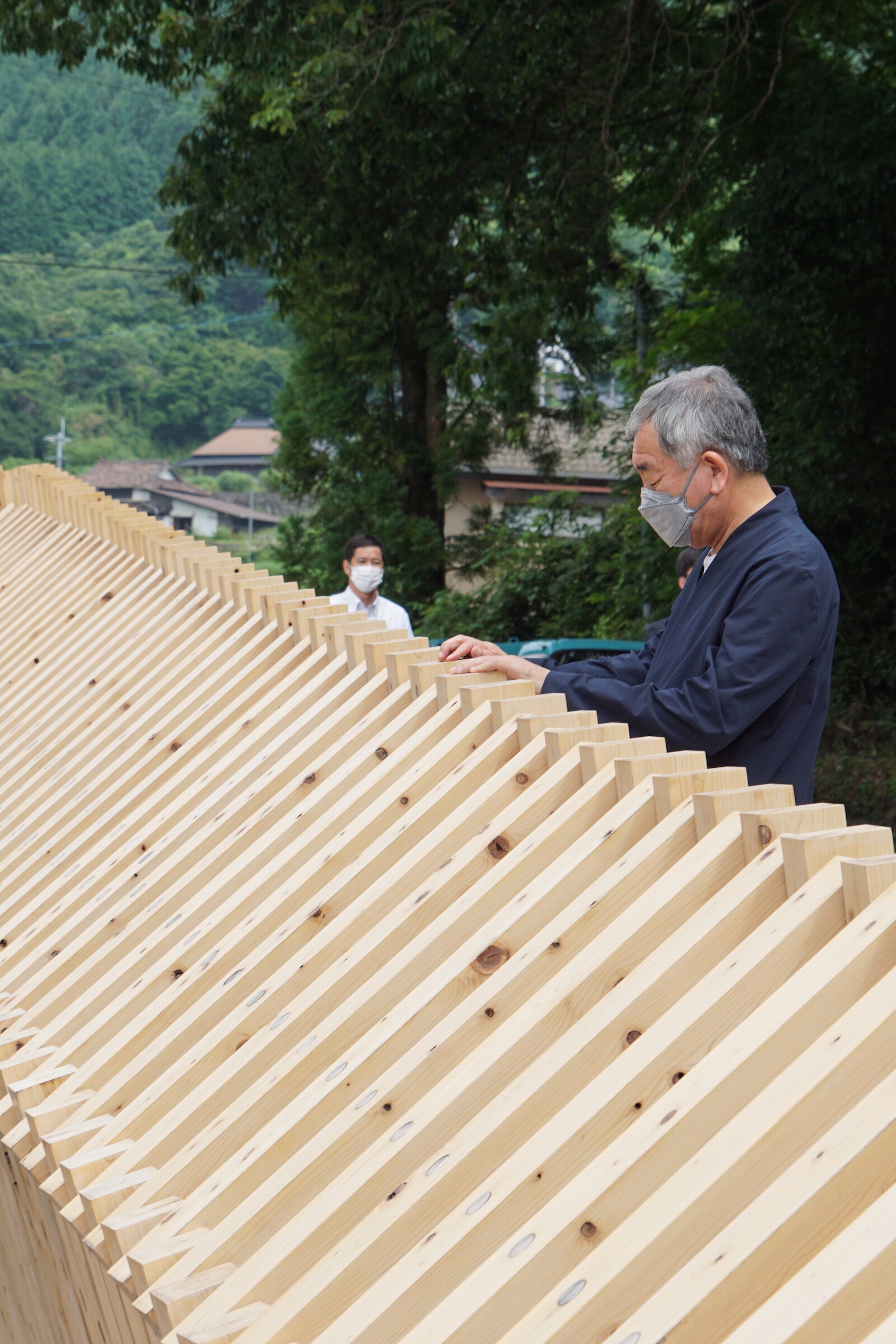 Mr. Kuma commented, "Touch and feel the warm, smooth texture."
When crossing the bridge, one can smell the nice scent of cypress.
~The completion ceremony was held on 8th July 2022.
Mr. Taku Wada, General Manager of the Yamaguchi Prefectural Civil Engineering Department and Mr. Yoshihiko Fukuda, the Mayor of Iwakuni City, were also present.
After the ceremony, we took a walk around Kusugi Bridge with many students and the press.
When asked, "Where is the best angle of Kusugi Bridge?", I said, "I haven't found it yet, so I would like all visitors to find your personal best spot. It is a bridge where you can enjoy various views."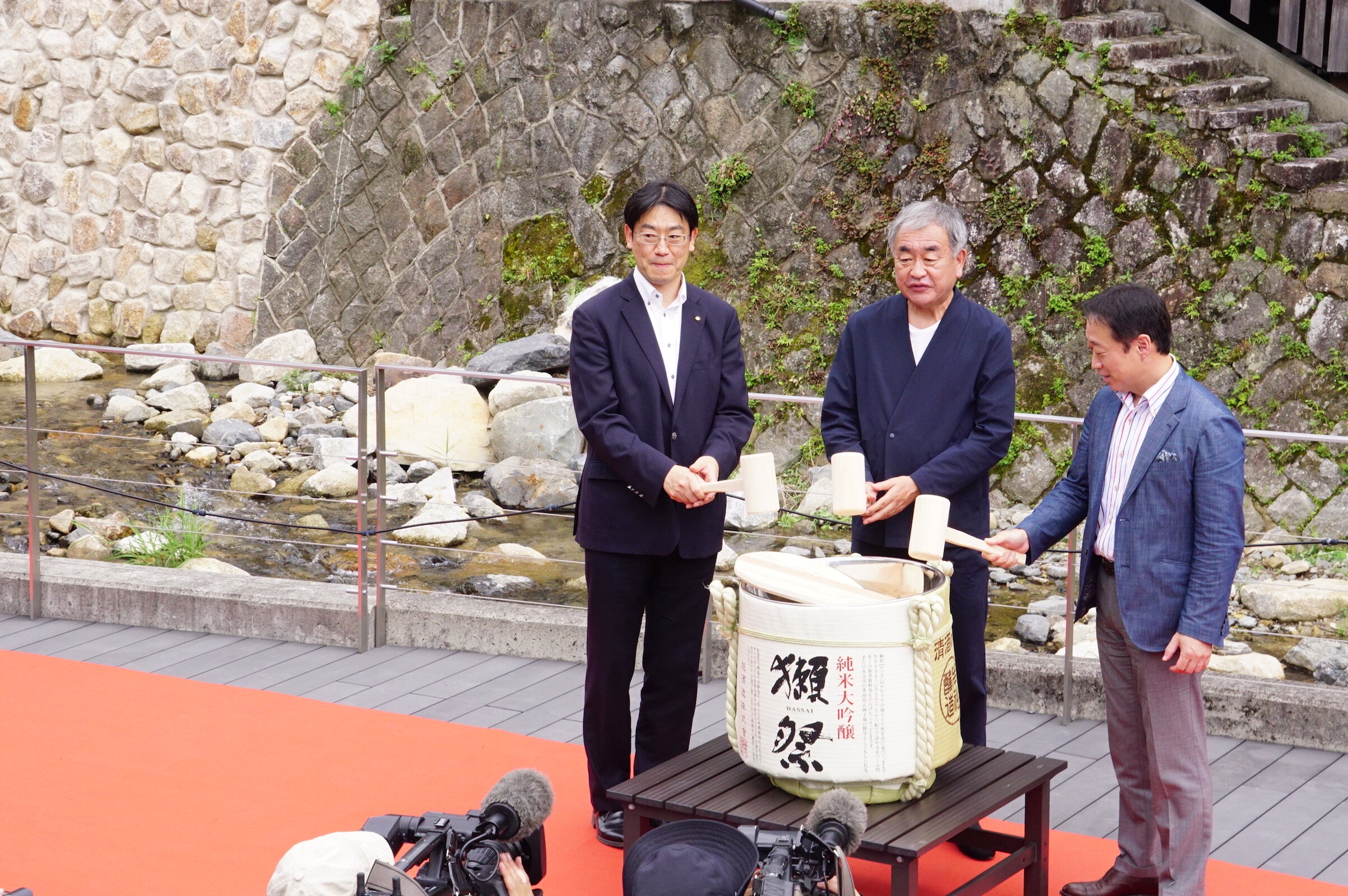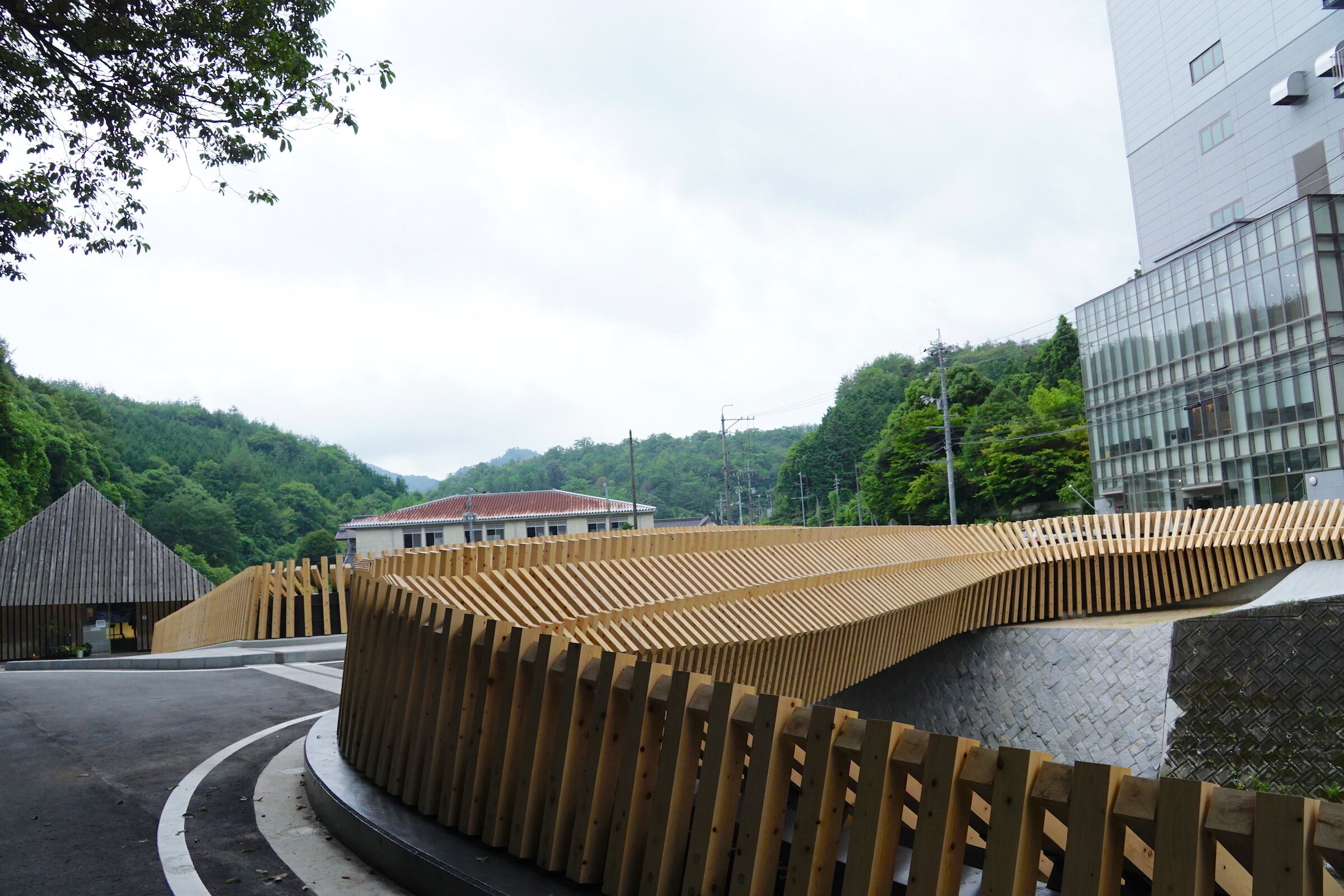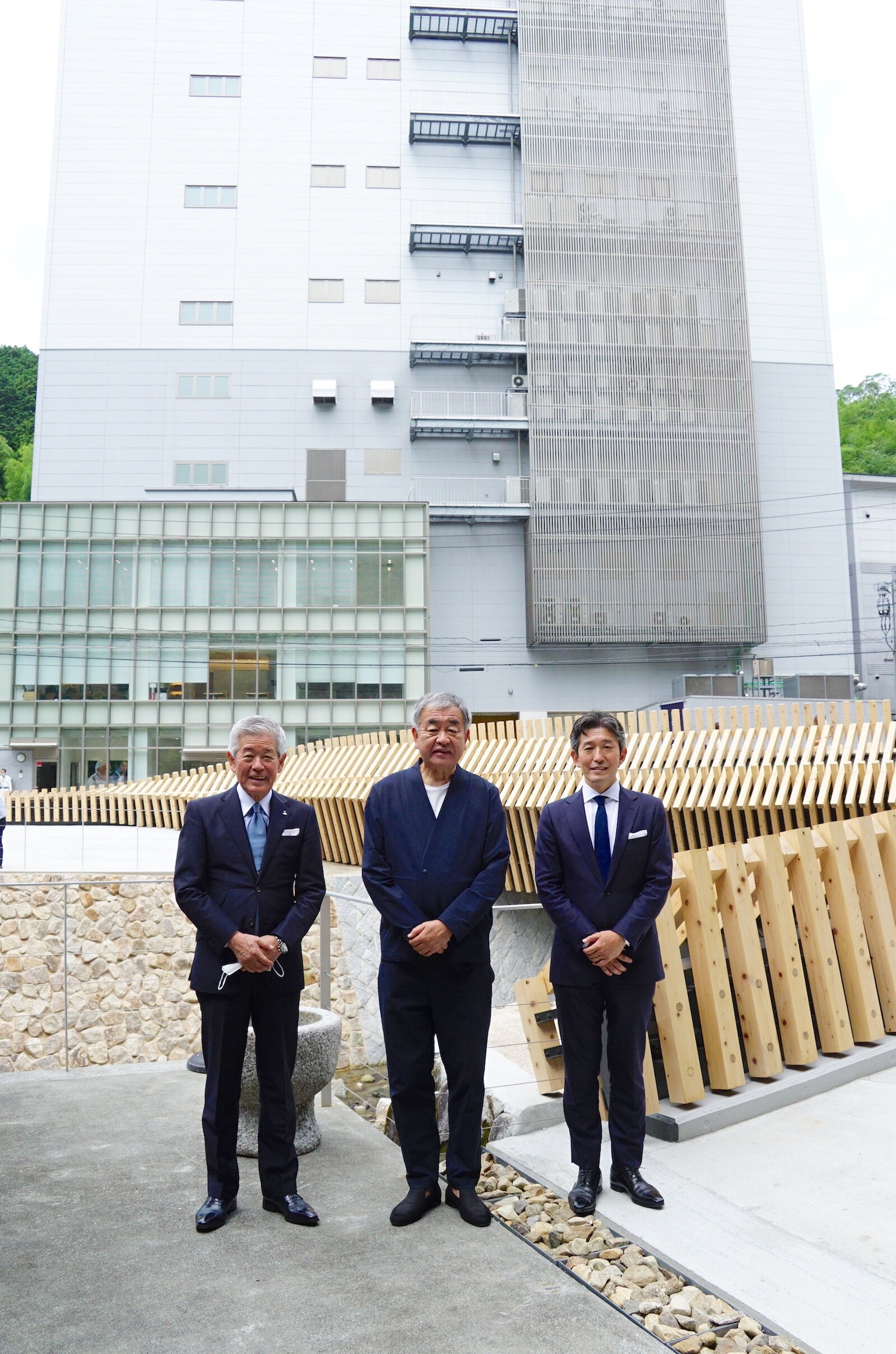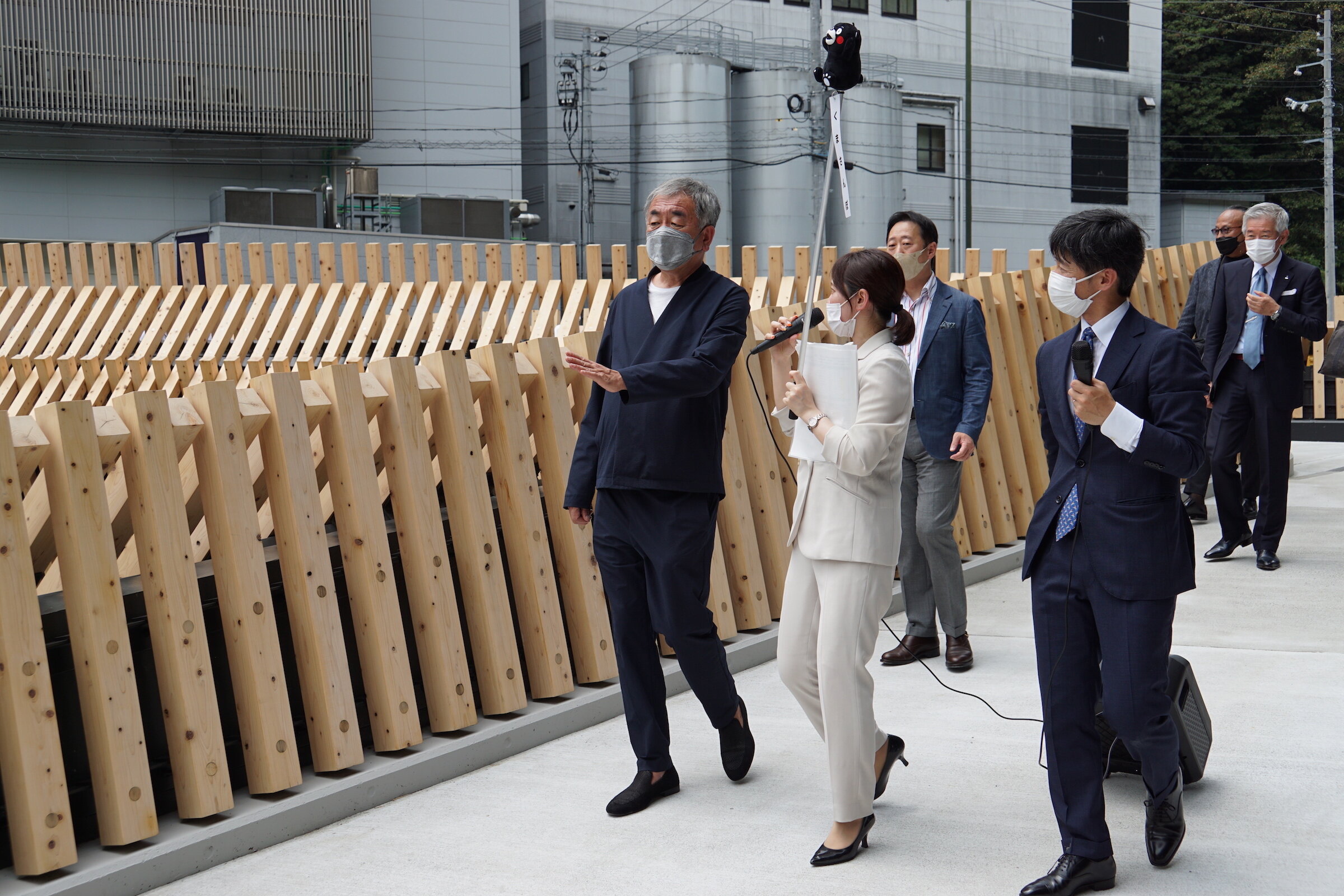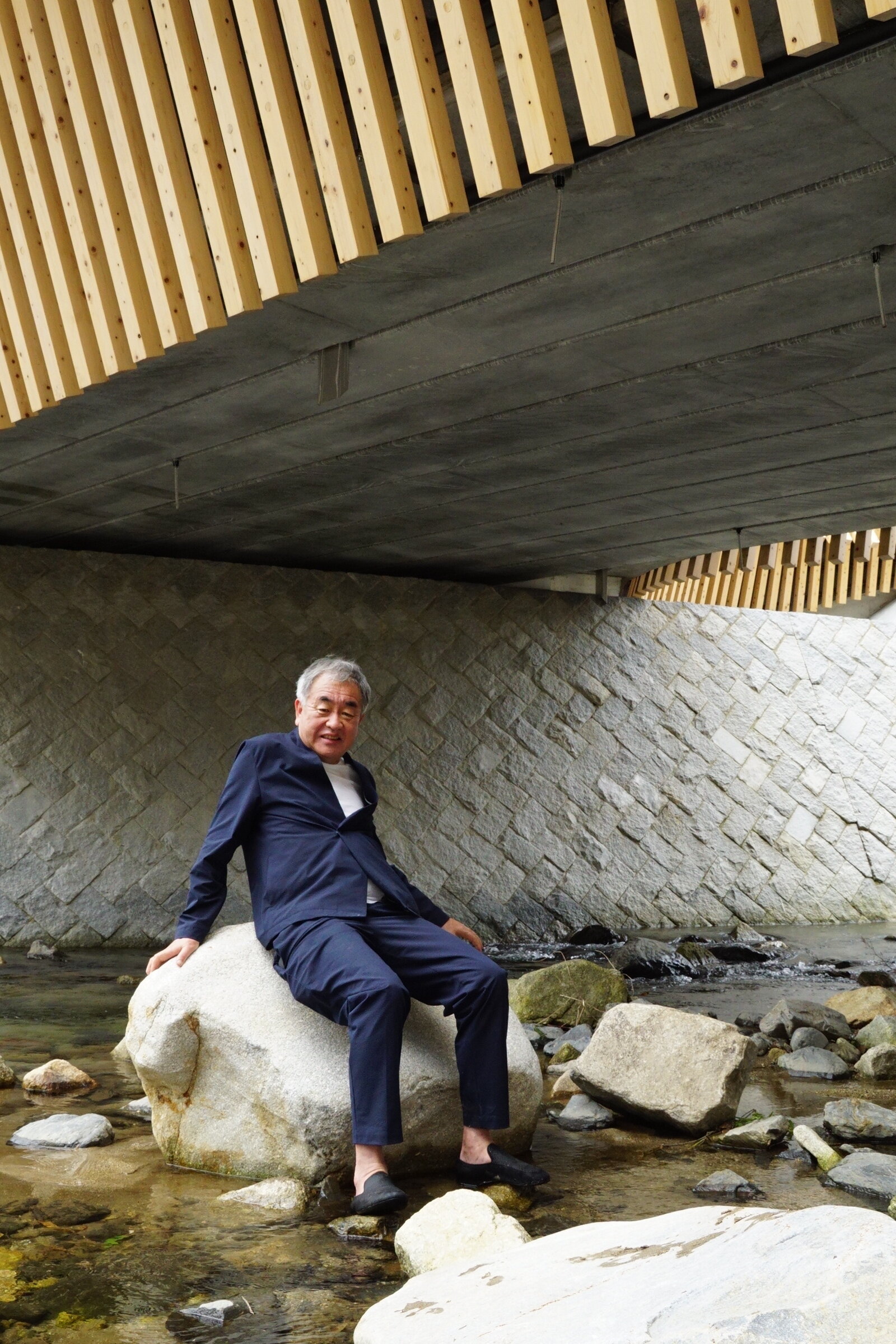 ~Along with the ceremony, Mr. Kengo Kuma also held a lecture for the locals and students.