DASSAI Future - with Farmers awarded the Sustainability Award from CCI France in Japan.
DASSAI Future - with Farmers awarded the Sustainability Award, which is one of the French Business Awards 2023 hosted by CCI France in Japan. The award ceremony was held at Grand Hyatt Tokyo on Thursday 26th January.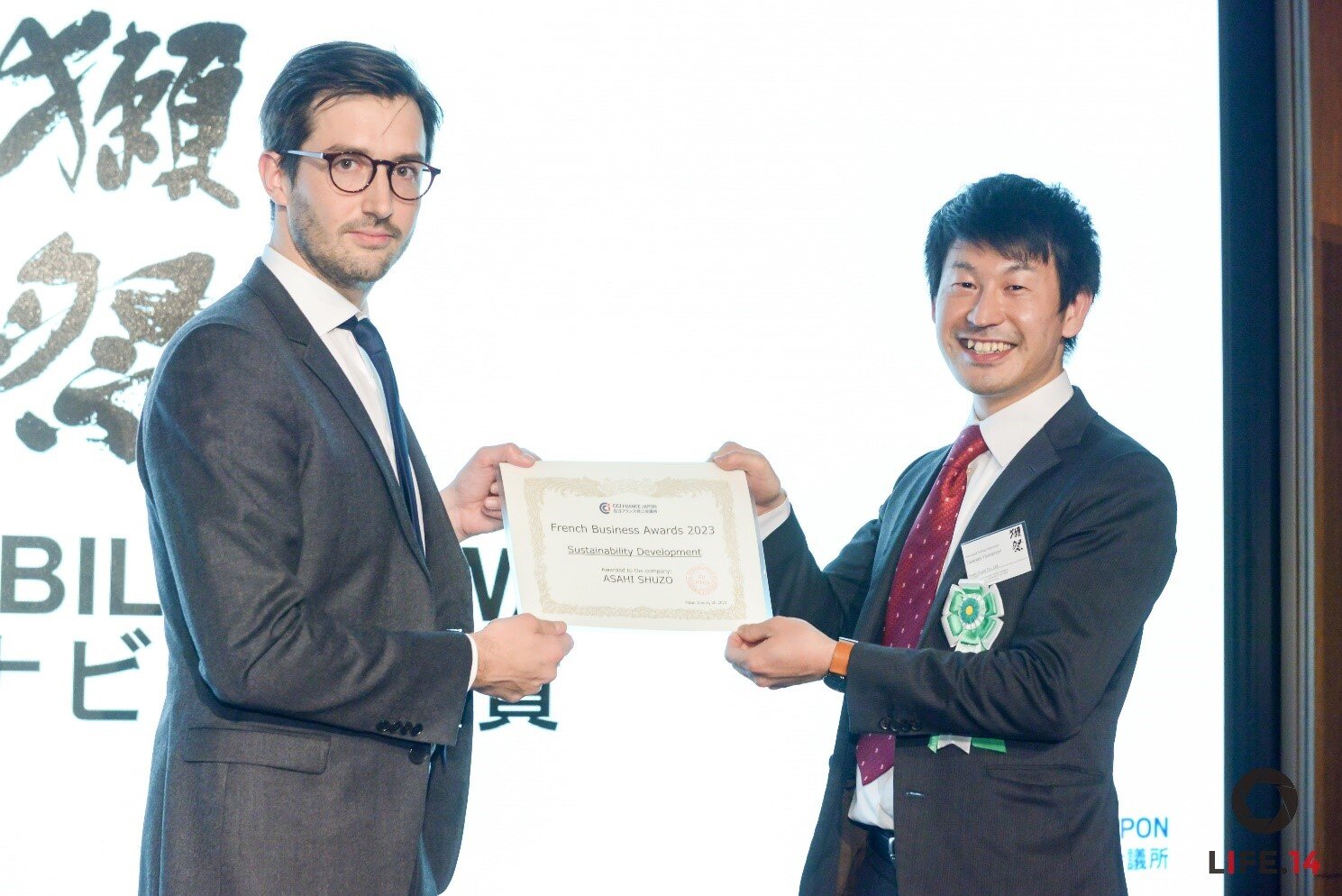 What is the Sustainability Award?
"Sustainability Award" is, according to CCI France in Japan, awarded for
companies working with France and/or Japan, and which have developed a
programme, or put in place strong actions in favor of sustainability in Japan in
2021 and/or 2022.

What is DASSAI Future - with Farmers?
Our philosophy, "The desire not to waste even a single grain of rice" and "There
is no point if the sake is not tasty", led to making DASSAI Future - with Farmers.
This is to encourage sustainable farming by utilizing ungraded rice. It is
inevitable that ca. 10% of the sake rice Yamada-Nishiki will be ungraded. Most
sake breweries don't buy the rice, because the sake will be classified at the lowest sake category when sake is made from ungraded rice because ofJapanese law. Thus, farmers have to sell their rice at a low price, placing a heavy financial burden on them. We stand together with the farmers, and understand facing up to the problem has been unavoidable. We have
succeeded in making a delicate sake that can only be made from ungraded rice,
which have no shinpaku (starchy core), polished down to 8 %.
We are very happy to have received this award because we believe that
receiving this award is a great recognition of producers(farmers)' effort and our
philosophy, "To deliver the best possible DASSAI to our customers" and "We are
a sake brewery that depends on our producers and we support each other to
move forward"

We hope that this award will be an opportunity for more people to learn about
the existence of ungraded sake rice and the producers who are struggling to
face the existence of such rice.